Decoding the Tech Talent Shortage
Data-based Solutions for Talent Acquisition and Development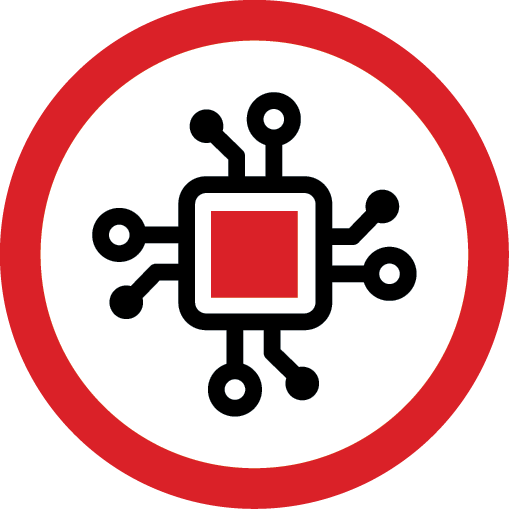 With a talent shortage exceeding 1.4 million jobs, projected job growth of 22% by 2029, and only 400,000 graduates per year, the tech industry's talent problems won't be solved simply. As the competition for talent mounts, tech organizations must consider how they'll compete with businesses throughout other industries for the world's most-coveted workers. A well-developed, data-based strategy for talent acquisition and development is the key.
1 in 3
---
The number of tech workers who plan to quit their jobs within the next year
94%
---
The percentage who would stay longer for talent development opportunities
Improve Diversity and Inclusion
Women account for only 25% of the U.S. tech workforce but 50% of the national population. This underrepresentation extends to other historically excluded groups, including Black and Latinx workers, who together comprise only 15% of the tech workforce but 30% of the population. Incorporating personality into your talent strategies can help build and retain a diverse workforce, plus create lasting cultural change so employees are included and heard.

Make Decisions with Data
With the time to hire in tech as high as 51 days, maintaining an efficient talent acquisition process is critical to being competitive in a small candidate pool. But efficiency isn't about haste — it's about data. With the world's largest database of personality research, we can tell you what it takes to succeed in any job role. Let us crunch the numbers so you can select people who are not only equipped to do the work you need today but ready to reskill tomorrow.
Improve Employee Retention
Median tenure at some of the world's largest tech companies is only one year. The predominant reasons people quit so quickly? Salary dissatisfaction and a lack of career development opportunities. The solution for retaining your best employees is easily decipherable: help them cultivate strategic self-awareness to work toward their goals. In the process, you'll see greater organizational productivity and develop a stronger succession pipeline.